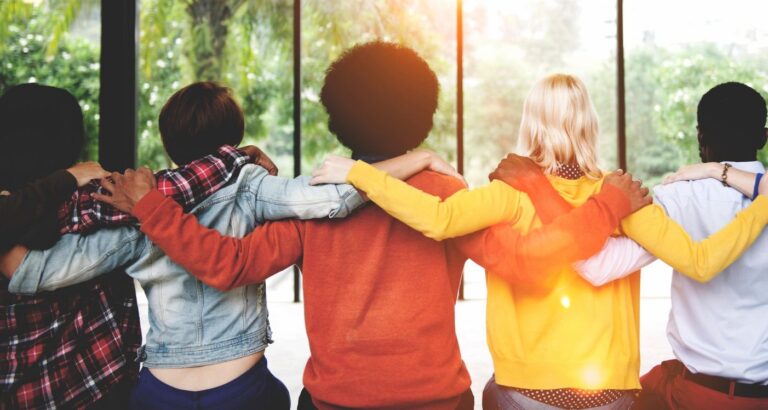 Racism is so powerful it has pushed aside a worldwide pandemic. Since the violent death of George Floyd, we have not heard anything about social distance. A killer virus that was hitting the black community hard was no match for police brutality. I believe some Black Americans thought their survival chance was higher with a killer virus than with an encounter with a police officer.
In my opinion, the reason many Blacks viewed the virus much differently from other races was that we have to put it into perspective. African Americans have been living with viruses for over 400 years from slavery,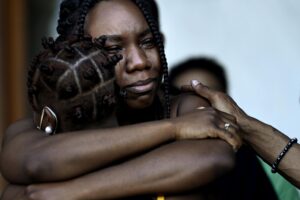 lynching's too institutionalized racism. We have learned to survive when all odds are attacking us. Webster defines a virus as any large group of submicroscopic infectious agents, something that poisons the mind or soul, the causative agent of an infectious disease. We have been the point of interest of mass destruction on many fronts simultaneously. What other race has to have a law passed to protect their natural hair (The Crown Act) or a slogan reminding fellow humans that we are human beings too (Black Lives Matter). The Race Relation Act 1965, Fair Housing Act, also known as Title VIII of the Civil Rights Act of 1968, to name a few.
As an African American mom, I can do something to protect my son from this deadly virus. I make sure my son wears a mask in public, wash his hands frequently, stay 6 feet away from strangers. Build his immune system up. I can help protect him and minimize contracting the virus, but how do I protect him from racism? I have two sons, and from their birth, it has always been a fight to protect them from society! From the time they become little boys as young as five years old as mothers, we begin to worry about them differently from our little girls. Even in preschool, they are not safe from the institutionalized racism they face. That one rascist preschool teacher feels he has too much energy and labels him as disruptive, but non-black kids get treatment, medication, or counseling while our kids get detention or expelled. The action of a racist aim to kill our children's minds, self-esteem, and dreams; if they survive to become boys to men, they kill their souls and physically suck the remaining life out of them.
When I lived in Watts, California, I would have to fight with the police almost monthly to leave my son alone. As if we black parents needed the extra stress from trying to keep a job, paying bills, keeping the lights on keeping food in our children's stomachs. The black parent also has to keep the air in our children's lungs. We do not have the luxury to teach our kids if you're even in danger, find an officer for help.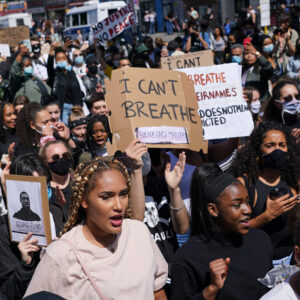 I remember having to take my 16-year-old son to the police station. I asked to speak to the Watch Commander because there was a white beat cop that just kept harassing him for no reason. As young as eight years old, when my son would play in the yard, this cop would drive by and ask my son his name. The officer would stop my son on his way, walking to school and harass him. My son was now Sixteen years old when this same cop pulled him over and illegally searched his car then keep his ID. When my son asked for his ID back, the officer just smiled and said, "What ID." That day I took my boy to the police station and asked to speak with the Watch Commander. I told him the name of the office who kept harassing my son, took his ID from him, and never gave it back. I file a police report that day incase his ID came up at a crime scene. Deep down, I did not believe anything I do would matter because I was complaining to the same institution that was harming me.
How do you protect yourself from the people who are there to protect you? What happened to George Floyd is not new! There are millions of George Floyd's. It is our husbands, brothers, father, and sons. Protesting isn't about fighting for equal rights; it's about fighting for our lives. The black and brown communities have been screaming help at the top of our lungs forever, and no one is hearing us; maybe we need more voices to join? We need all support from anyone who is not racist, no matter your background, gender, or occupation. We all must become a voice on any platform we have to help bring justice. How can you help you may ask? If you are a lawyer, give your service.  If you have friends in high places, make a call and share. There are so many great law enforcement officers out there and we need your help too.  If you are in law enforcement and disagree with your partners actions take a stand. If you have any privilege or power, use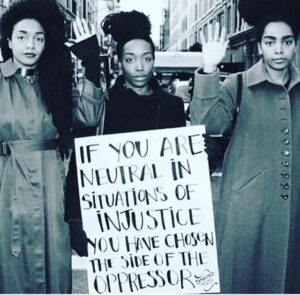 it for the good of the movement of equality. 
Racism is a deadly virus. A submicroscopic infectious agent. Something that poisons the mind or soul and infectious disease that kills. To kill it, we need the voice and power of those who are not racist to speak up and stand with us! Even if you are a racist, you can still help the movement by staying quite like you been doing because your silence speaks volumes.
By Desreta Jackson